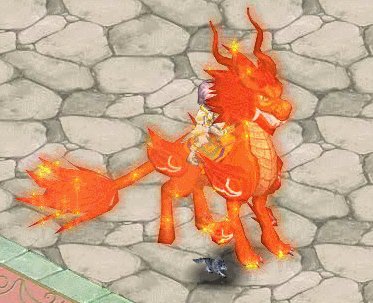 Level Requirement: Level 1
Item Type: Mount-Mount
Cannot be traded
Base Stats:
Level: 1
Player HP: +85.1%
Player Attack: +62.9%
Player Defense: +88.8%
Player Healing: +74.4%
Movement Speed: 275
Generation: 0
It's said this ancient beast loved to gorge on food. In fact, he loved eating so much that eventually he ate himself. Best take care that if you cross paths on the battlefield, he doesn't gorge on YOU.
Quality: 31
Class: Solo Battle
Obtain: Upgrade Kilin. Greater Mount Upgrade Token x45 per attempt.
Item Code: [i^zg02] 
Previous Level: Kilin
Next Level: Super Jiyaori