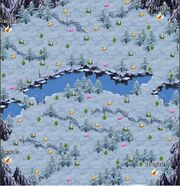 What is it?
Guild resources is an activity where you try and collect the required number of resources before the hour is done. You do not necessarily have to work with your guild for it, but it makes it easier. Members of other guilds will be able to PK you. If you are killed by another player you will drop a random amount of ressources.
Event Time: (Server Time )

Requirements:
Player MUST be in a guild
Need to be LVL 20+
Goal
Collect the following number of resources (times are not completly exact):
Purple Crystalloid - 2x Spawn Time: 5-6 min
Winter Grass - 20x Spawn Time: 10-25s
Tripoco Fruit - 16x Spawn Time: 1 min
Black Rice - 6x Spawn Time: 2 min
Reward
For turning in all the ressources you get-
Guild Progress +10
Guild Contruibution +10
Honor +250
Special Rewards
During special events, you may get an event token upon completion of the quest.
Community content is available under
CC-BY-SA
unless otherwise noted.